Would you like to get started on the RDA Coaching Pathway?
Great! You have come to the right place.
Here you will find a step-by-step guide on how to get started and work on gaining your RDA Coach Certificate.
Below is the Coaching Pathway, it all starts with a Green Card at the bottom of the flow-chart, working your way up to your Coach certificate and then if you wish, all the way up to one day becoming an Advanced Coach Certificate holder.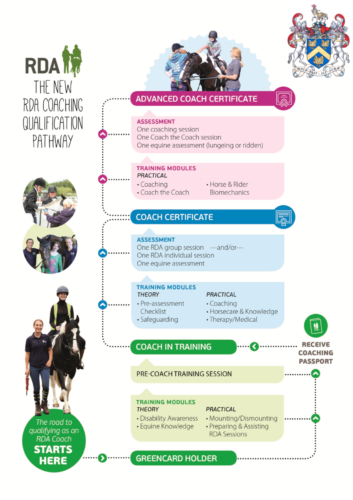 If you are currently volunteering at a group and have had your Green Cards signed off, click here to find out about the next step. If you have external qualifications within the equestrian or therapy world, you may be exempt from some modules. To check which modules you may be exempt from, click here.